This area of Lake Powell contains many canyons and bays, all of which are visually spectacular and can contain both large and small campsites. The north side of the lake at this point abuts the high cliffs of Glen Canyon, which can limit the availability of larger campsites on the north shore.
At high water levels a narrow passage from Gunsight Bay to Padre Bay will exist in the northern part of the canyon.
At lower water levels navigation up lake becomes much different than at higher lake levels. It is important in this area, as will all areas of the lake, to follow the channel markers when going up lake Shallow waters and submerged obstacles present dangerous conditions to boaters.
A person can drive onto Alstrom Point which provides spectacular views of Gunsight and the surrounding area. More information is available on the Driving the Lake page.
Low Elevation Photo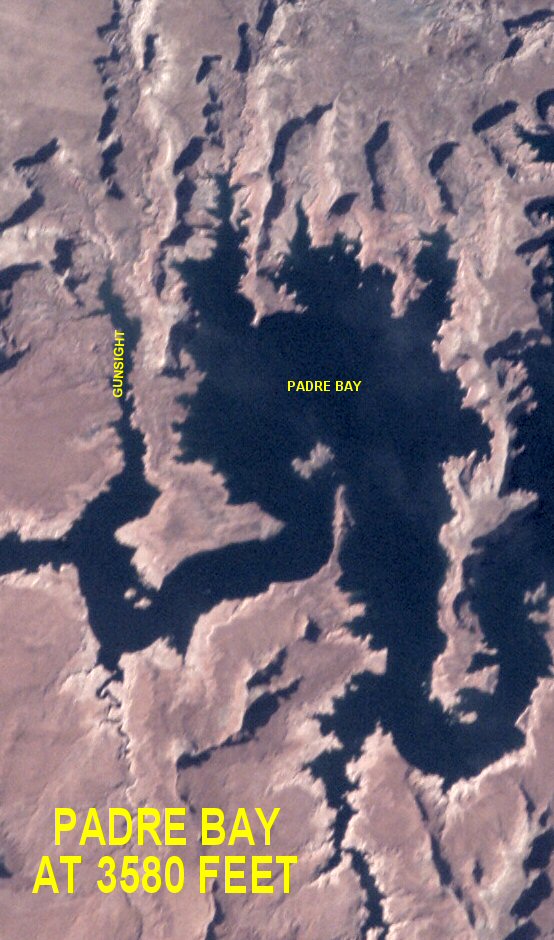 Click on the topo map below to enlarge (Note: These are large files).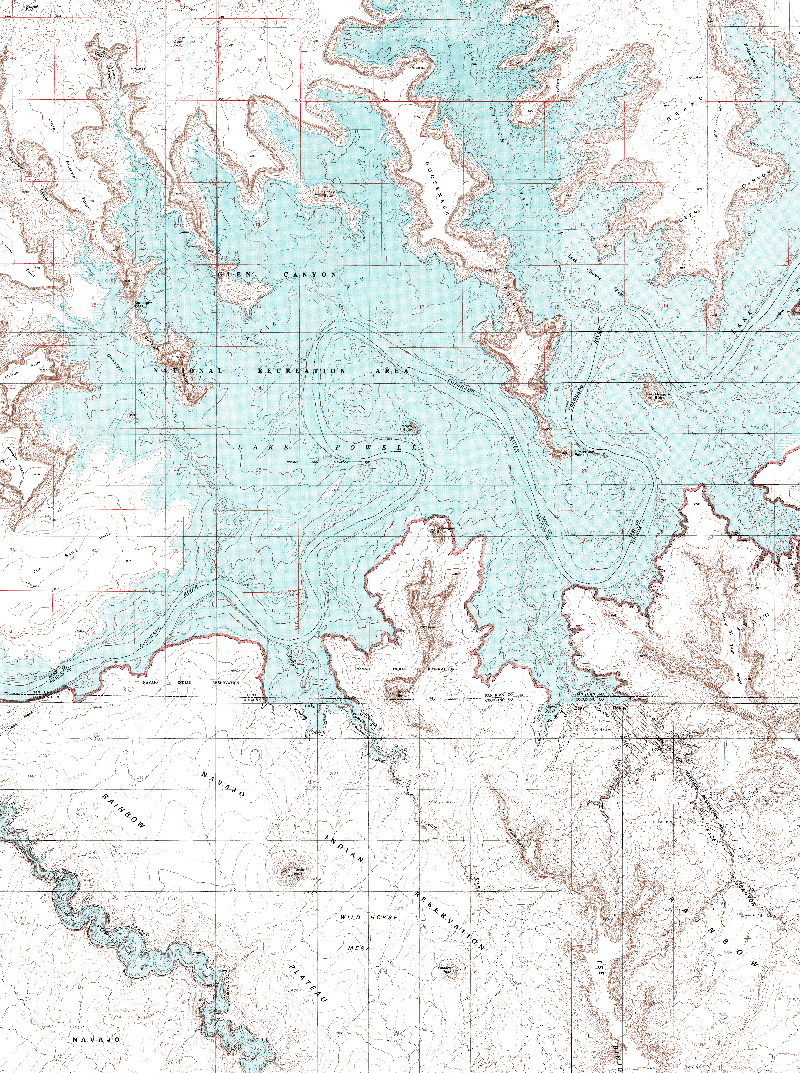 Topographical Maps (PDF files, opens in a new window):