There is no longer any marina services at Hite.
The Hite area is the last of the open bay areas of Lake Powell. At lower water levels this disappears completely. Up lake from here canyon walls close in as you go further upstream. As this is the farthest reach of Lake Powell it is accessible only at higher water levels. Boaters need to be aware of siltation and floating debris. Once the canyon closes in campsites are limited and many river rafters coming from upstream will need these campsites.
Adjoining Map: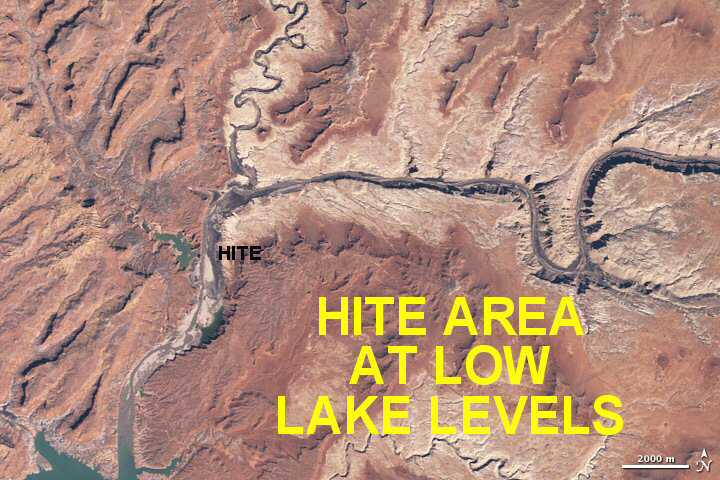 Click on the topo map below to enlarge (Note: These are large files).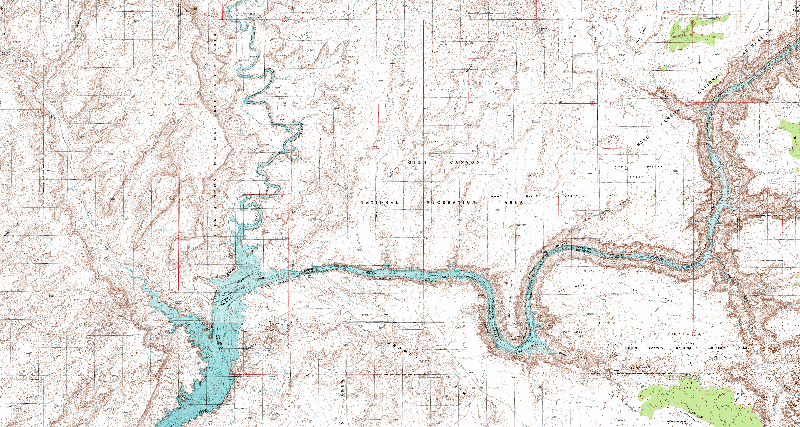 Topographical Maps (PDF files, opens in a new window):